https://www.emsl.pnnl.gov/about The Environmental Molecular Sciences Laboratory (EMSL) is a Department of Energy, Office of Science, User Facility sponsored by the Biological and Environmental Research (BER) program. At EMSL, our scientists focus on fundamental biological and environmental research...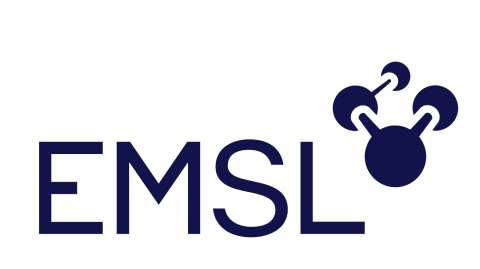 https://www.nih.gov/about-nih/what-we-do/mission-goals NIH's mission is to seek fundamental knowledge about the nature and behavior of living systems and the application of that knowledge to enhance health, lengthen life, and reduce illness and disability. The goals of the agency are: to foster...
Category

Journal Article
Nature Communications, vol. 14, iss. 1, 2023
Authors
Yasuaki Uehara, Yusuke Tanaka, Shuyang Zhao, Nikolaos M. Nikolaidis, Lori B. Pitstick, Huixing Wu, Jane J. Yu, Erik Zhang, et al.
Journal Article
Acta Materialia, vol. 248, pp. 118804, 2023
Authors
Wei Qian, Pengfei Zheng, Ning Gao, Wahyu Setyawan, Peng Chen, Xing Liu, Yong Liu, Liangting Sun, et al.
Journal Article
Frontiers in Microbiology, vol. 8, 2017
Authors
Stephen R. Lindemann, Jennifer M. Mobberley, Jessica K. Cole, L. M. Markillie, Ronald C. Taylor, Eric Huang, William B. Chrisler, H. S. Wiley, et al.
Journal Article
Frontiers in Energy Research, vol. 11, 2023
Authors
Brendan Bulfin, Marcelo Carmo, Roel Van de Krol, Julie Mougin, Kathy Ayers, Karl J. Gross, Olga A. Marina, George M. Roberts, et al.
Journal Article
Geophysical Research Letters, vol. 50, iss. 6, 2023
Authors
Christine A. Shields, Ashley E. Payne, Eric Jay Shearer, Michael F. Wehner, Travis Allen O'Brien, Jonathan J. Rutz, L. Ruby Leung, F. Martin Ralph, et al.
Journal Article
Environmental and Resource Economics, vol. 84, iss. 4, pp. 1095-1126, 2023
Authors
Jon Sampedro, Stephanie Waldhoff, Marcus Sarofim, Rita van Dingenen
Journal Article
Global Change Biology, vol. 29, iss. 8, pp. 2274-2285, 2023
Authors
Qiuyu Liu, Changhui Peng, Robert Schneider, Dominic Cyr, Nate G. McDowell, Daniel Kneeshaw
Journal Article
New Phytologist, vol. 237, iss. 6, pp. 2069-2087, 2023
Authors
Kenneth J. Davidson, Julien Lamour, Alistair Rogers, Kim S. Ely, Qianyu Li, Nate G. McDowell, Alexandria L. Pivovaroff, Brett T. Wolfe, et al.
Journal Article
Nature Catalysis, vol. 6, iss. 1, pp. 68-79, 2023
Authors
Ruixue Zhao, Rachit Khare, Yang Zhang, Maricruz Sanchez-Sanchez, Ricardo Bermejo-Deval, Yue Liu, Johannes A. Lercher
Elmore JR, Dexter GN, Baldino H, Huenemann JD, Francis R, Peabody GL 5th, Martinez-Baird J, Riley LA, Simmons T, Coleman-Derr D, Guss AM, Egbert RG. High-throughput genetic engineering of nonmodel and undomesticated bacteria via iterative site-specific genome integration. Sci Adv. 2023 Mar 10;9(10)...